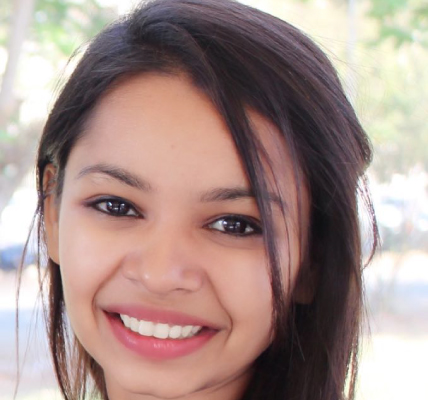 Pinkal Raval
Prof. Pinkal Raval, is a Visual Communication and Interior Designer. She is highly focused on creating smart, provocative, and conceptual work. She has been working in the field as Interior Designer since 2015 and specializes in Residential Projects, after completing Bachelors of Interior Design from Veer Narmad South Gujarat University. And also, been related to academics as a profession by being involved as visiting faculty at Uka Tarsadia University, Veer Narmad South Gujarat University. She has also been associated with Mizoram University by taking an Expert Lecture in the field of Furniture Design and its History.
Somewhere in between the journey around 2019, she started feeling the desire to make her education inter-disciplinary and more advanced so as to further the enhancement she opted for her Masters of Design degree from Maharaja SayajiRao University. Her specialization is in Visual Communication Design where she now focuses on creating Brand Identity, editorial illustrations, covers, various prints, and online visual communications. She has already helped in developing Visual Identity for Brands like CarzSpa and AMD. Through constant exploration of typography, imagery, and illustration, her work transcends style.
Her work is guided by a strong belief in design as a problem-solving tool, as a way of recognizing and forming relationships between ideas and reality, and as a method for improving the connections between people and the products, spaces that they use.
She's also fascinated with how a creative outlook plays a vital role in life – a great meal, a hit song, an inspired building, to a business card that's a conversation – spirits her to tease out, dream up and inspire the pursuit of great ideas.
While very diverse, her aesthetic approach often merges minimalism with a distinct sense of play. Strategically, her work aims to elevate brand offerings by pinpointing audience appeal and distilling core messaging down to its clearest and freshest visual form.
She relates the most to words by Paul Rand: "To design is much more than to simply assemble, to order, or even to edit: it is to add value and meaning, to illuminate, to simplify, to clarify, to modify, to dignify, to dramatize, to persuade, and perhaps even to amuse. To design is to transform prose into poetry."